WELCOME TO TUSCANY!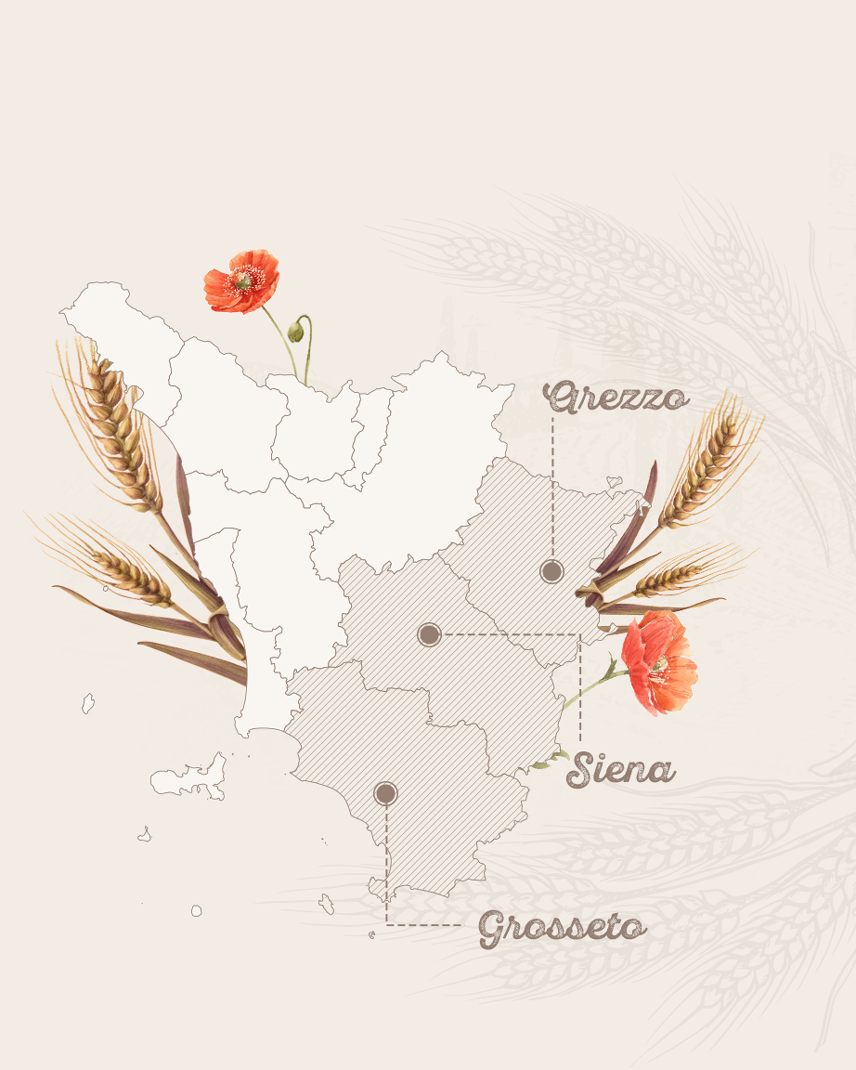 Savour the authentic Tuscan flavour in a pasta dish
Everything starts from Tuscany and its countryside: it is here, specifically in the provinces of Grosseto, Arezzo and Siena, that premium quality hard wheat is farmed to produce our pasta. Traceability of the product is guaranteed from the field to the table. Our collaborators and suppliers contribute every day to make a product of the highest quality and help us to bring the good of our land to the table.
Our Classic, Organic and Organic Whole Wheat pasta with Omega 3 is produced using only high-quality wheat coming from our territory and pure spring water of the Valdichiana. The hard wheat we use to produce Pasta Toscana is cultivated within a certified supply chain of Tuscan farmers and processed according to tradition, in order to obtain an excellent and genuine product with a high nutritional value.
100% Made in Tuscany
Only the best hard wheat coming from our territory
Certified supply chain
only from Tuscan crops
Our spring water
we use water coming from our springs to enhance the taste and quality of the wheat
Now also
100% eco-friendly
Fully recyclable paper
DISCOVER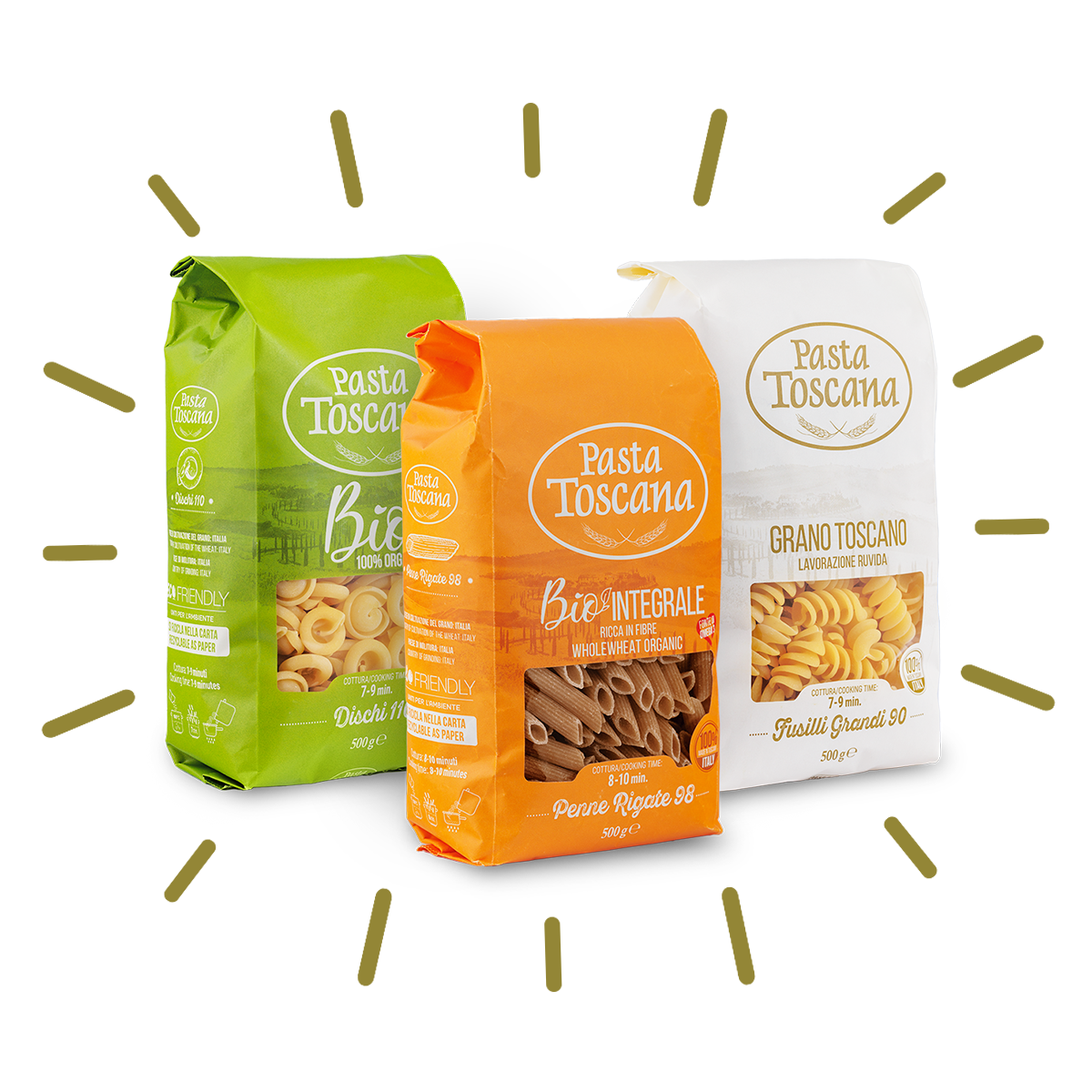 discover our recipes
You'll need just a few ingredients to enhance the taste of our pasta. With season's vegetables, aromatic herbs and a drizzle of extra virgin olive oil you can have a different pasta dish every day, wholesome and genuine. Let yourself be inspired by our recipes and by the authentic taste of the real Pasta Toscana!