100% Environmentally Friendly Packaging
Starting from 2020, our packs are 100% eco-sustainable.
We strongly believe that recycling is essential, for our planet and for all of us. On average, Italians buy 50kg of packaging per capita each year, in total over 3 million tons. Only slightly more than half is recycled. This is why reducing the impact of packaging on the environment is one of our main goals.
Since always 100% Made in Tuscany, Pasta Toscana is now also 100% eco-friendly: our new packs are made with recyclable paper, respecting the environment without altering the quality and taste of the product.
All Pasta Toscana's packaging – Classic, Organic and Organic Whole Wheat – bear the sustainable seal 100% recycling paper.
Read all News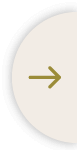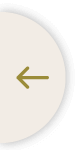 FIND OUT THE ORIGIN PROJECT
TRACEABILITY AT
YOUR FINGERTIPS
Now also
100% eco-friendly
Fully recyclable paper
DISCOVER