SIAL InterFOOD 2018
From 21 to 24 November Pastificio Fabianelli will take part in SIAL Interfood, the leading trade fair for the Indonesian and Asean Food & Beverage Industry.

Pastificio Fabianelli with its three brands - Fabianelli, Maltagliati e Pasta Toscana - will take part in SIAL Interfood that will be held at the Jakarta International Expo, Kemayoran, Indonesia.
1.000 exhibitors from 27 countries will participate to the event and over 50,000 visitors are expected. Indonesia is the 4th largest country in the world, with a population of 250 million people, 50% of whom are Asean. Currently it is the 16th largest economy in the world.
In addition to the quality guaranteed by an entirely Made in Tuscany production, Pasta Toscana will present its three product lines that can offer genuine products certified according to strict international standards (Bureau Veritas certification, ISO 9001-2008 and National Organic Program USDA-NOP, Halal and Kosher).
Read all News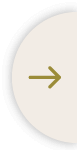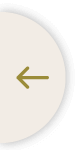 FIND OUT THE ORIGIN PROJECT
TRACEABILITY AT
YOUR FINGERTIPS
Now also
100% eco-friendly
Fully recyclable paper
DISCOVER