Organic Egg Pasta
Pasta produced with the best organic Tuscan durum wheat semolina and fresh organic italian eggs. The pasta sheet is made with 6 fresh eggs from hens raised outdoor for each Kg of semolina. A product of the highest quality, 100% organic, ideal for bringing to the table healthy, genuine and tasty dishes. The rough and porous pasta, declined in the most popular shapes of tradition, retains all types of sauce and condiment for perfect dishes.
discover our recipes
You'll need just a few ingredients to enhance the taste of our pasta. With season's vegetables, aromatic herbs and a drizzle of extra virgin olive oil you can have a different pasta dish every day, wholesome and genuine. Let yourself be inspired by our recipes and by the authentic taste of the real Pasta Toscana!
Organic egg pasta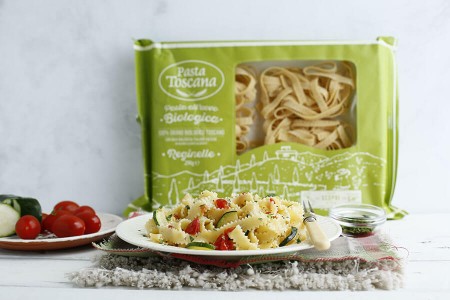 Preparation:
10 min
Cooking times:
15 min
Difficulty:
Easy
Organic egg pasta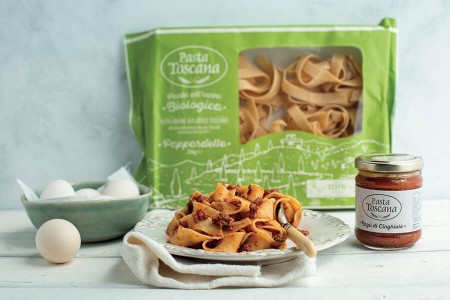 Preparation:
2 hours
Cooking times:
2 hours
Difficulty:
Medium
Organic egg pasta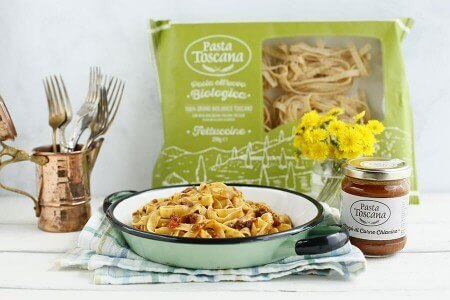 Preparation:
1 hour
Cooking times:
2 hours
Difficulty:
Medium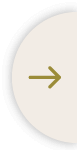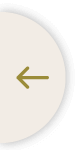 FIND OUT THE ORIGIN PROJECT
TRACEABILITY AT
YOUR FINGERTIPS
Now also
100% eco-friendly
Fully recyclable paper
DISCOVER