Durum wheat semolina pasta
The careful selection of raw materials is just the first step in a wonderful journey that culminates in bronze drawing and slow drying at low temperature, to keep intact the nutritional properties of the wheat and give the pasta a unique aroma and texture.
discover our recipes
You'll need just a few ingredients to enhance the taste of our pasta. With season's vegetables, aromatic herbs and a drizzle of extra virgin olive oil you can have a different pasta dish every day, wholesome and genuine. Let yourself be inspired by our recipes and by the authentic taste of the real Pasta Toscana!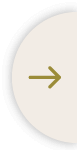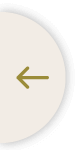 FIND OUT THE ORIGIN PROJECT
TRACEABILITY AT
YOUR FINGERTIPS
Now also
100% eco-friendly
Fully recyclable paper
DISCOVER