Organic Egg Pasta
Reginelle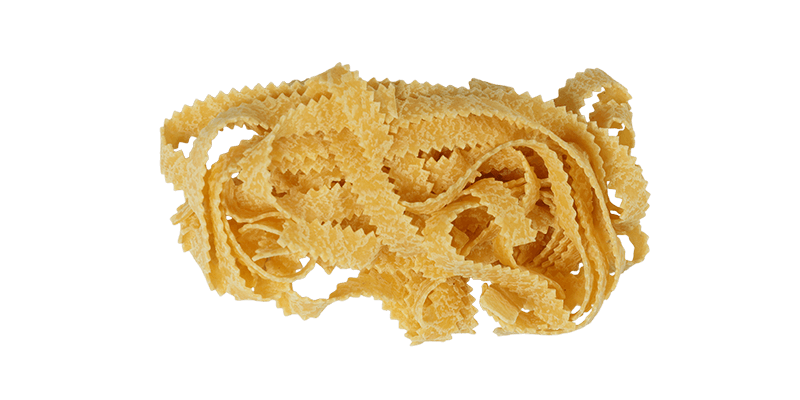 Ingredients
organic durum wheat semolina, pasteurized organic eggs/Kg (28,3%)
Average nutritional values
energy
1582/374 Kj/Kcal
FATS OF WHICH
FATTY ACIDS
4.4 g
1.2 g
Carbohydrates of whic
SUGARS
68 g
1.7 g
Protein
14 g
Salt
0.08 g
INSTRUCTIONS FOR COOKING
Add pasta to salted boiling water (each 100g of pasta, 1 lt of water). Stir and continue boiling for 5 minutes. Taste and drain, but not thorougly. Serve immediatly. PRODUCT OF ITALY - Store in a cold and dry place
COOKING AL DENTE
5 minutes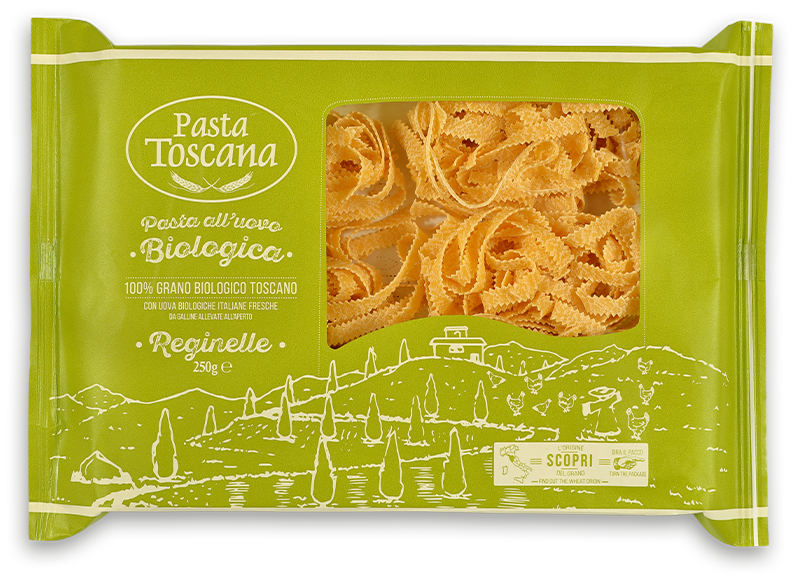 URL copied! Now you can paste it to send an email or a message!
discover our recipes
You'll need just a few ingredients to enhance the taste of our pasta. With season's vegetables, aromatic herbs and a drizzle of extra virgin olive oil you can have a different pasta dish every day, wholesome and genuine. Let yourself be inspired by our recipes and by the authentic taste of the real Pasta Toscana!
Organic egg pasta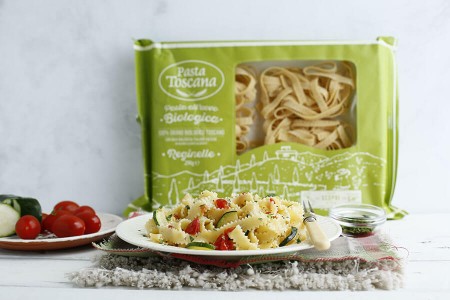 Preparation:
10 min
Cooking times:
15 min
Difficulty:
Easy
Organic egg pasta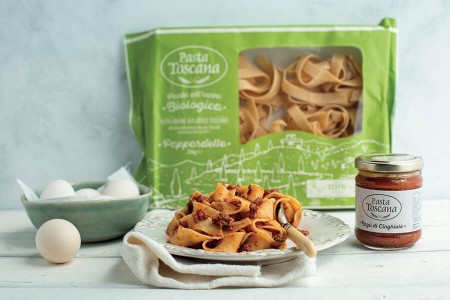 Preparation:
2 hours
Cooking times:
2 hours
Difficulty:
Medium
Organic egg pasta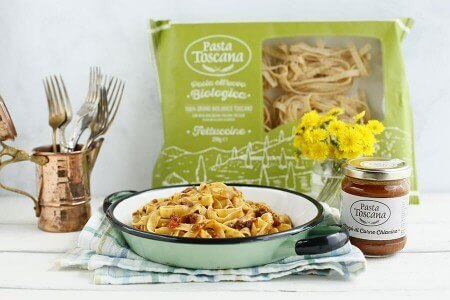 Preparation:
1 hour
Cooking times:
2 hours
Difficulty:
Medium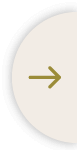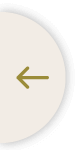 FIND OUT THE ORIGIN PROJECT
TRACEABILITY AT
YOUR FINGERTIPS
Now also
100% eco-friendly
Fully recyclable paper
DISCOVER